About

At Home Medical Providers

in the Meridian, Idaho Area

──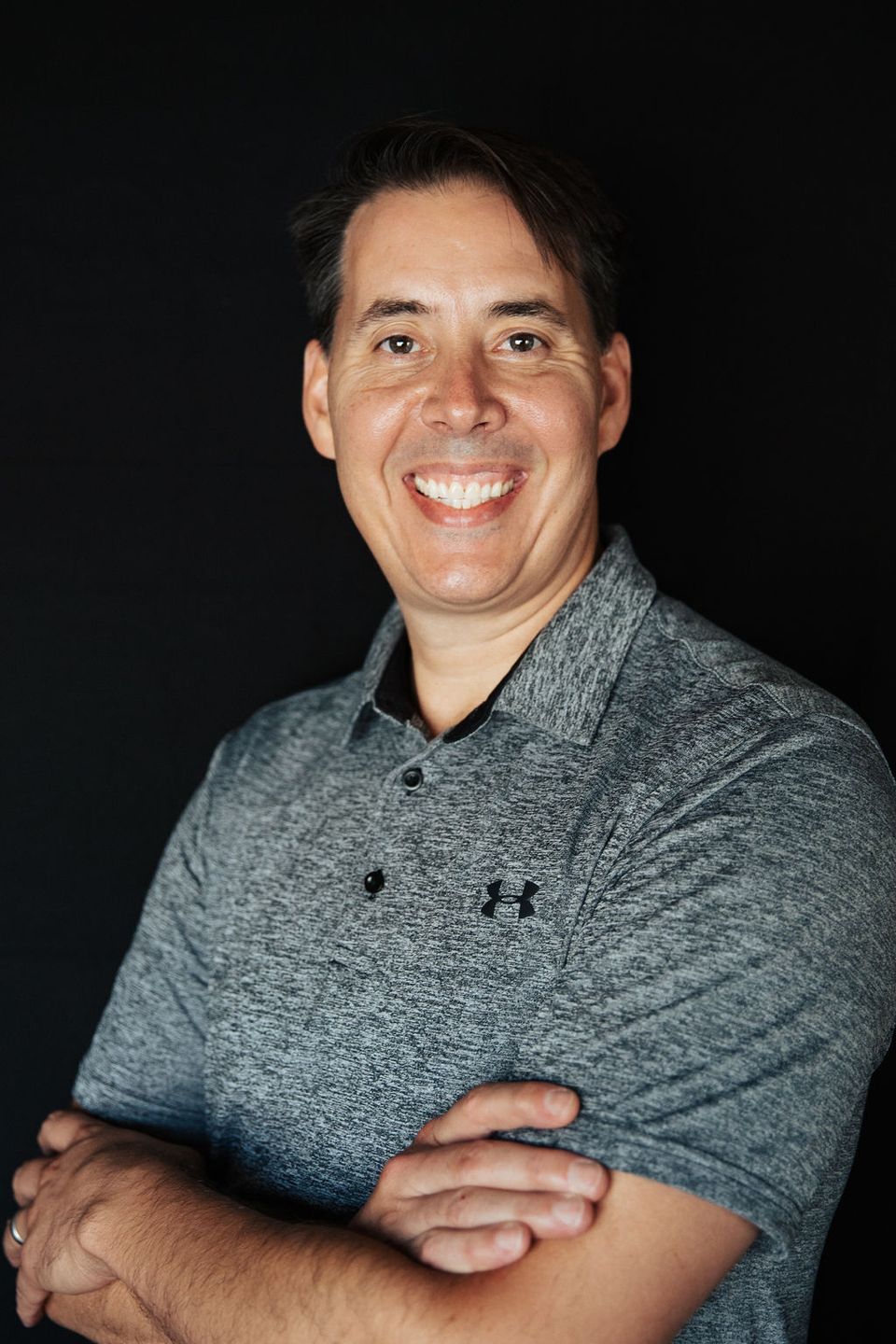 Daniel J. Allen, DO, CMD,
together with co-owner

Greg Barron, NP-C, WCC

, opened

At Home Medical Providers

to create an at-home medical practice uniquely suited for geriatric care in the Treasure Valley. 




Dr. Allen is the Medical Director for

At Home Medical Providers

. Throughout his career, he has provided care in full-spectrum family medicine clinics, as a hospitalist, emergency physician, hospice medical director, and

long-term care physician

. At Home Medical Providers primarily focuses on caring for the elderly with primary care services,  in a

skilled nursing facility

.

 He also treats

patients with disabilities who need

 assisted living care.
Please note that we
do
accept Medicare. 
Dr. Daniel Allen works hard for his patients in more ways than one. He is a well-rounded, experienced, certified physician, but he also cares genuinely for his patients. He listens to their concerns and discusses treatment options to find a regimen that suits each patient personally.
También, el médico habla español. 
●
2007
: Dr. Allen became Board Certified in Family Medicine through the
American Board of Family Medicine
.
●
2014
: Dr. Allen built experience providing care in long-term and post-acute settings
●
2018
: Dr. Allen became a Certified Medical Doctor (CMD) through
AMDA: The Society for Post-Acute and Long-Term Care Medicine
.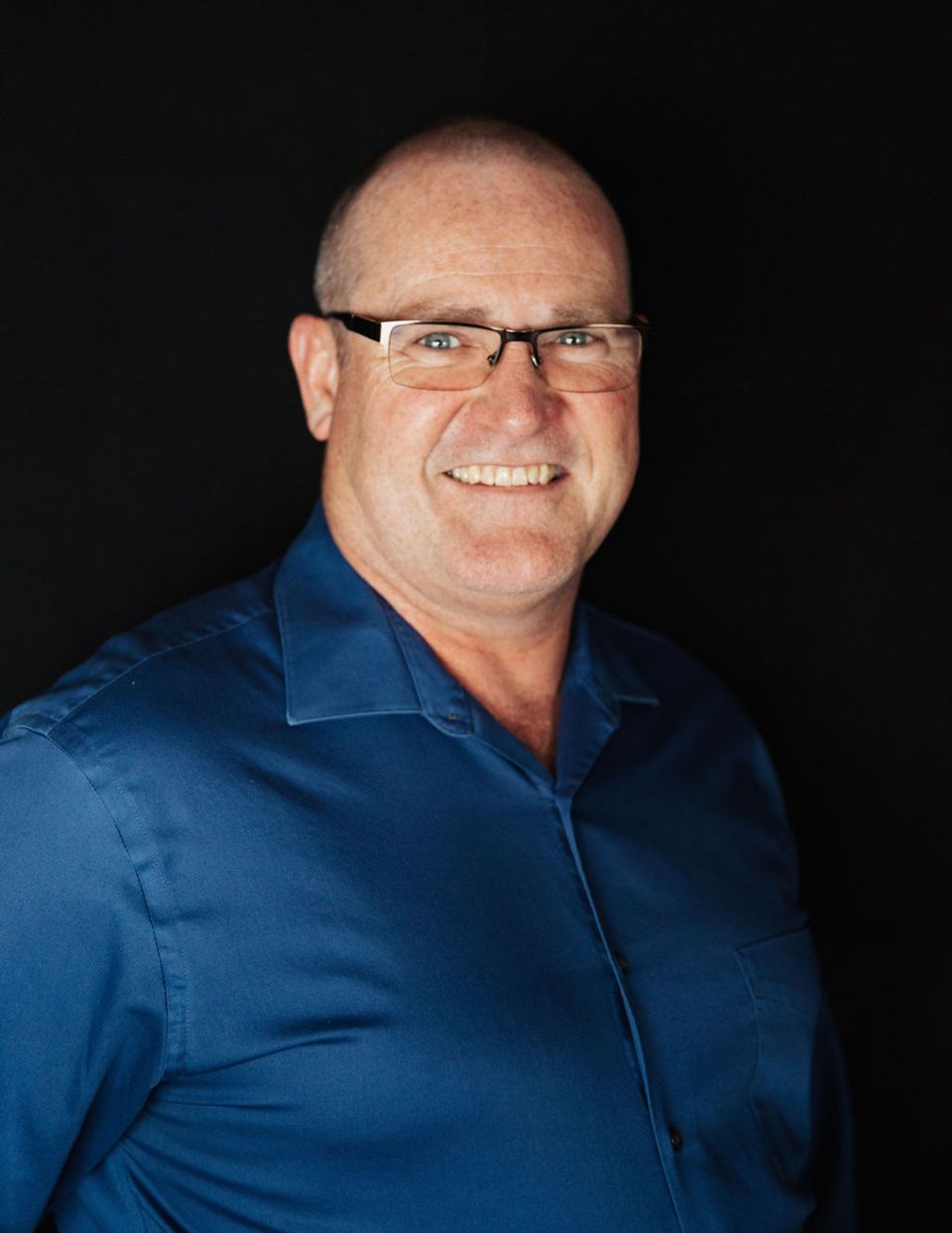 Medical Experience and Specialties:
Greg Barron, NP-C, WCC
is a
co-owner
of At Home Medical Providers and is a Certified Family Nurse Practitioner who
specializes in geriatric medicine and rehabilitation.
He graduated from Boise State University in 1997 and started his career as a Registered Nurse (RN). Greg worked in the Surgical Department and Emergency Department at St. Luke's hospital. He then graduated with a Bachelor of Science and Master of Science in Nursing before obtaining his license as a Family Nurse Practitioner. Greg received his wound certification in 2019. He has dedicated his career to working with the elderly population. 
Support Staff
Doctors

 
[In addition to Dr.

Daniel Allen

]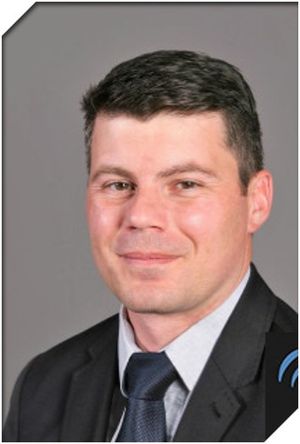 Nurse Practitioners (NP)

[In addition to Greg Barron]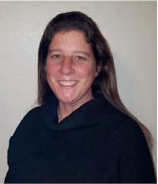 Crystal McNally – Adult-Gerontology NP
The passion for the geriatric population began for her in 2003 when she obtained her Certified Nurse Assistant license at a long term and memory care facility in Carson City, Nevada. While working towards her nursing degree she also worked in the infirmary of a state prison caring for the disabled and geriatric inmates and then moved to the telemetry unit at the local hospital. In 2010 she completed her Associates in Nursing at Western Nevada College and began working as a telemetry nurse at Carson Tahoe Regional Medical Center in Carson City, Nevada. In 2015 she completed her bachelor's in nursing through the University of Phoenix - online. In 2017 she relocated to her home state of Idaho where she had the opportunity to assist in the opening of the new St. Luke's Nampa hospital. In 2020 she proudly accomplished the completion of her Master's in Nursing – Adult-Gerontology Nurse Practitioner through South University – online. 
She has proudly reestablished here in Idaho where she is eager to serve the local community in and around the New Plymouth area. Closing the Healthcare gap in the Assisted Living and Long Term Care facilities has been a passion of hers since she first began in nursing.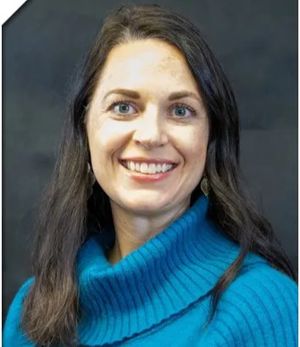 Emily Anderson- AGNP
Emily was born and raised in Idaho.  She obtained her Associates Degree in Nursing in 2006 from Portland Community College, completed her Bachelors in Nursing with Western Governors University in 2017, and earned her Masters of Science in Nursing with an Adult-Geriatric Nurse Practitioner Specialty from Spring Arbor University in 2022.
Emily brings 15 years of nursing experience with her in a variety of specialties and locations.
"I have found my passion is caring for the adult and elderly population, and I look forward to caring for you or your loved one."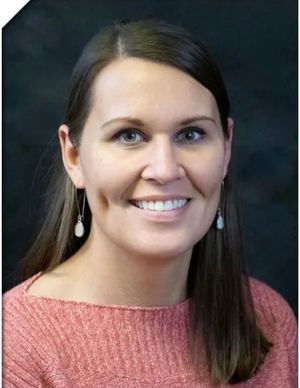 Brandi began her healthcare career as a CNA in 2005, earned her LPN in 2009, and her RN in 2015.  She then advanced her education by earning her Bachelor of Science in 2018, and her Master of Science in Nursing, Family Nurse Practitioner in 2021. She completed her Bachelors in Nursing with Western Governors University and completed her Family Nurse Practitioner at Walden University.
She has worked in Healthcare for 16 years with 11 years working in Assisted Living and Skilled Nursing Facilities, as well as 5 years in a hospital setting. Brandi's career also includes many years of experience in Geriatric Care as well as Primary Family Care, Women's Health, and Pediatrics.
Brandi provides a great blend of quality clinical education and knowledge and has a strong passion for caring for the geriatric population.
Physicians Assistants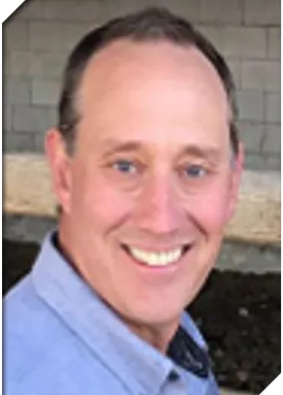 Scott Schrader
(PA-C)
Scott is a board-certified Physician Assistant who has been practicing medicine for over 20 years. Scott began his career in medicine after graduating from Idaho State University in 1999. He worked with an underserved population in the rural community of Jerome, ID. He was offered a position in the Emergency Department at Magic Valley Medical Center in Twin Falls, ID where he took this opportunity to increase his knowledge and skill in recognizing and treating serious medical conditions and life threatening illnesses. He also assisted in the operating room there, where he worked with many skilled surgeons who taught him to recognize and care for many post operative complications related to orthopedic, vascular and general surgery. This experience allowed him to grow significantly in the management of skilled nursing for those patients who are recovering from surgery, as well as to recognize emergent medical concerns or complications. Scott's interest in long-term care and skilled nursing has grown significantly over the past 2 years. He possesses a great desire to care for those in later stages of life, and to provide them with both a quality of life they deserve and one that they desire.
Scott is married with four grown boys and a very supportive wife. Scott is grateful for the trust and opportunity to care for your loved ones and "will treat them as though they were my own family." 
Medical Assistants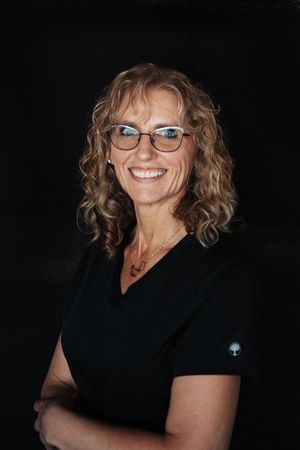 Nina Koeppel-
CMA
 Lead Clinical Supervisor
My Name is Nina Koeppel. I'm a mother of four with only one still at home and a grandmother. I moved from Washington to Idaho in 2008 and love it here. I like to work on projects around my house, riding my motorcycle, and just relaxing in the back yard with my animals and my daughter.
I have been in the customer service field since I was in my early teens. I started working in food service, moved into the travel industry, then into health care. I have always had a fascination with health and taking care of people I started college and graduated with Honors with my Associates degree in applied Science. I have now been working as a Medical assistant for seven and a half years. I worked in Pain Management for six of those years. I have always loved being around my elderly grandparents and enjoyed working with the geriatric group.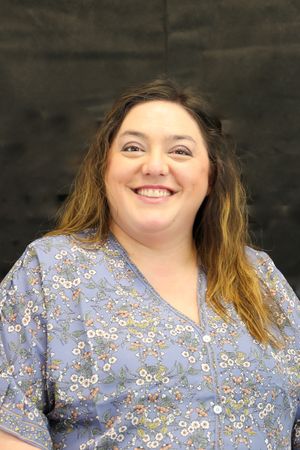 Kirsten Collins-
Medical Assistant
Kirsten has resided in Meridian for the past 18 years, along with her son of 16 years. As a single-mother in need of flexible hours while putting herself through college, she closed her Childcare of 5 years to begin her healthcare journey in 2017 as a Unit Assistant in a local Skilled Nursing Facility. Over the years, she has furthered her career as a CNA, HUC, and more recently MA. Her goal is to go on to obtain her LPN/RN, as well as become Wound Care Certified. With her associates degree in Sign Language Studies, she strives continuously to be a support of the Deaf Community within the healthcare system.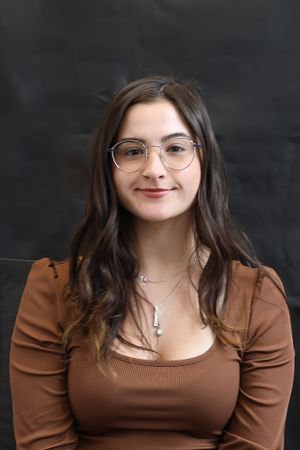 Lizzy Ozmer-
Medical Assistant
Lizzy is originally from Washington State but moved to the Boise area two years ago to finish up her BS in Health Studies which she graduated with this past May. She started her career in healthcare as a caregiver and over the past two years has exclusively worked with the geriatric population in roles such as a medication technician, CNA, and now a Medical Assistant. Lizzy's time spent in healthcare and working with the geriatric population has given her a passion to help others and is a driving force for continuing her education to obtain her BSN to become a Registered Nurse. In her free time, you'll find her at Bogus Basin or exploring all that Idaho has to offer!
Office Staff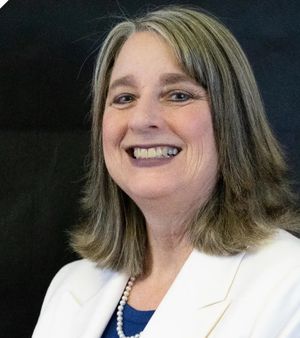 Lisa Rittenhouse-
Chief Operating Officer
Serving as Chief Operating Officer, Lisa oversees Operations, Workflows and Planning for D&G Medical, At Home Medical Providers and At Home Nursing Providers. Lisa joined the D&G Medical Associates team in 2018.
She began her career in the healthcare field in 1999 as an EMT. One year later, Lisa advanced to the Ambulance Administrator for Homedale Ambulance supervising 20 personnel, where she still serves as an EMT in the rural community she grew up in. Lisa concurrently served as an Advanced EMT for Canyon County Paramedics for 10 years. Working as a 9-1-1 Dispatcher for Canyon County Communications Center for 5 years was one of the most challenging careers she has held. Lisa has always enjoyed helping people and showing compassion to those in need. Lisa's favorite quote is, "People may forget what you say, they may forget what you do, but they will never forget how you made them feel.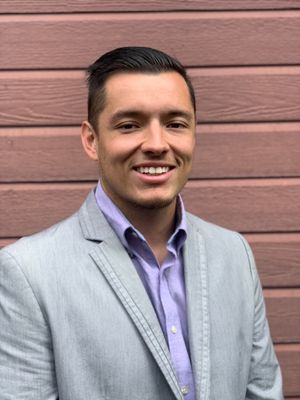 Anthony Upshaw-
Office Manager 
Anthony graduated from Boise State University with a degree in Biochemistry. Anthony is very passionate about helping others and uses his vast experience in Sales, Business, and Health to help our staff take care of our clients to the best of their abilities. When not at work, he loves to golf, snowboard, and enjoy the many outdoor pleasures that the wonderful state of Idaho has to offer.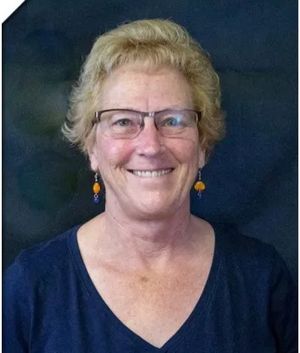 Karen Fraley-
Revenue Cycle Manager
Karen is a native Idahoan. She has worked as the assistant to the Chief Financial Officer for the Idaho Judicial Branch for 12 years. In 1994 she exercised entrepreneurship by partnering to develop a complete billing service for physicians. She became sole owner of the company in 2000 and in 2003 partnered with an accounting firm in order to provide additional practice management services to clients. She sold the business to them in 2005 and became the Director of Billing for Primary Health Medical Group. During the last 11 years she has owned billing services, she has worked with many different specialties, e.g. radiology, dermatology, family practice, internal medicine, general surgery, digestive health, mental health, and ENT. In 2002, she achieved certified professional coder status and she has been the past president of the Boise AAPC chapter.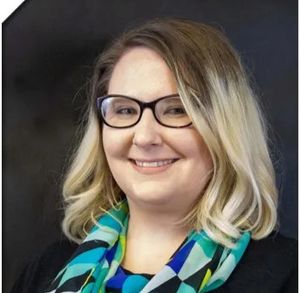 Kammi Burnham-
Revenue Cycle Manager
Kammi has been part of the Medical Billing Team at D&G Medical Associates since 2019.  Her work history includes 6 years of experience in Coding, Billing, Credentialing, Customer Service, Revenue Management, Medical Compliance and Payer Contracting.  Kammi received her Certified Professional Coding Certificate from AAPC in 2020. 
As the Revenue Cycle Manager, Kammi is responsible for making sure patients understand how their Medical Bills are processed with insurance and each patient's responsibility towards the medical services received.  Kammi strives to find the best financial option for each patient.
Kammi's passion is working with great Providers who really care about their patients' well-being.  She believes our Medical Model is unique, just like each patient, and enjoys being part of a team that helps patients who would not otherwise have easy access to medical care.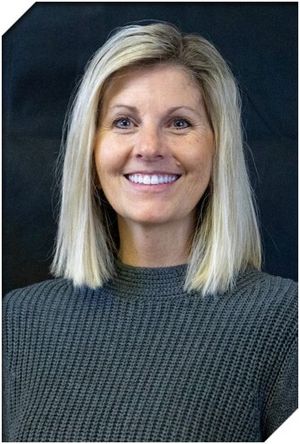 Sharon Schrader-
Scheduling Coordinator
Sharon Schrader is an office scheduling coordinator for D&G Medical with several years of experience with customer relations, leadership skills, and communication with team members. Sharon has an Associate Degree in Elementary Education, which she obtained from Ricks College now known as Brigham Young University-Idaho. She enjoys serving others and working with the elderly. Sharon worked as the catering manager for 5 years at Little America Hotel. She also loves working with children and opened her own preschool where she was a preschool teacher for over 20 years. She has been married for 32 years and has 4 children and 1 granddaughter. She loves spending time with her family,  being outdoors, sports, and keeping physically active.
Wendi Thompson-
Office Coordinator
Wendi Thompson is the Office Coordinator who has over 30 year's experience in various customer service roles including as a  9-1-1 Dispatcher, answering services, and multi-state construction companies.
Wendi has four children and four grandchildren who, together with her husband, she loves exploring Idaho with.
Wendi's goal each day is to leave everyone with an understanding of how much she cares and wants to help.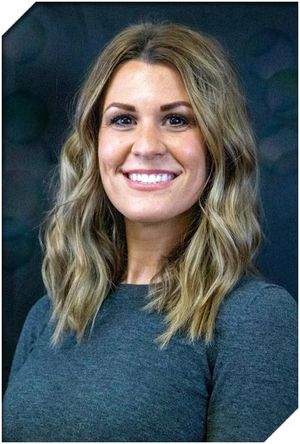 Madi Schrader-
Office Assistant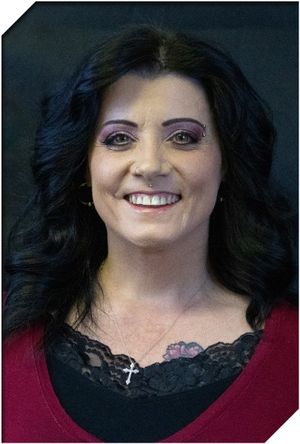 Wendy Williams-
Office Coordinator Assistant
Wendy brings customer service and medical front office experience to D&G. Wendy provides excellent customer service when answering the office phone, manages incoming faxes, and verifies insurance eligibility.
Providing You Care Wherever You Call Home
If you or a loved one are looking for high-quality, personalized health care in the Meridian, Boise, or Nampa areas, Dr. Dan Allen is an excellent choice. His calm, friendly bedside manner may be exactly what you need along with his exemplary medical care when in post-acute or long-term recovery. Please call (208) 286-8670 or
Contact Us
to learn more. We're ready to help.